Professional SEO Consultant
Onpage SEO Audits
Do you want to be found in this life or the next?
A word from your professional SEO consultant: 80% of the solution to a good ranking in Google search results is right in front of you: YOUR website. Please forget back link building for a minute. It all starts on your very own site. It must be optimized to even have a chance of being ranked properly on Google, Bing and Yahoo. Without this essential part done right, you can shell out 1000's of Dollars on SEO services (Articles, Press Releases, Social Bookmarks etc) and still go nowhere (ranking-wise). Start with an On-Page SEO Audit! Call me at 310-846-8283 for a preliminary chat or hire me right away.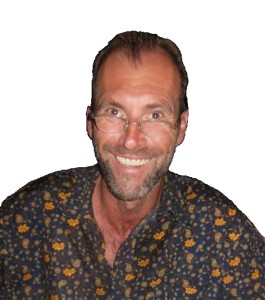 My name is Martin Eggeling. I specialize in SEO Audits, Keyword Research, On-Page Optimization and Local SEO. Within the last  13 years I learned (often the hard way) what it takes to rank a website in today's highly competitive (& highly sensitive) internet playing field.
13 years back I decided to use my then little SEO experience to launch a truly professional SEO company. I started building up TopOffice Consulting (a virtual office provider) by launching a full scale, hundred percent natural, totally white hat campaign for the three websites of the TopOffice Consulting Group. It took me 6 long months to get them ranked high in organic searches on Google.
 Get Help Today – Rank Tomorrow? No!
It will take a few months though before you see measurable increases in rankings. There is no magic potion or shortcut for "Page 1 on Google". When you hear a SEO company offering guarantees … run! The good news is that you are one click closer to an effective search engine optimization strategy for your company's website. As a freelance SEO Consulting Professional, I will provide custom-made Search Engine Optimization Services that will rank your website close to the top of the search results.
Let's do a SEO Audit of your website
With my customized SEO Audit Service we will quickly find out what's right or wrong with your current website. Nowadays, E-Commerce is a highly competitive venture that is growing at a very fast pace. Search Engines play a vital role in any business over the internet as the customers search for the required goods and services through keywords. If you don't use an effective broad-based search engine strategy to keep your products and services ranked high in the search results, your potential clients and customers will never even know your site exists. Even though you may have a well designed, eye-catching and user friendly website selling really awesome products and services, the site may still lack the traffic it deserves.
Ranking Locally? – Not If Your Site Is Not Optimized!
So, it's time to act fast and get some help! Both locally as well as globally, more and more consumers are using the internet to find the products and services they are looking for. Businesses, whether small or large, are making their prudent decision to use SEO Services for their company's websites for improving their search rankings. Are YOU ready to get started? Do you want to be found on the web? Need SEO Help?
Give me a call at
Visit my Google+ Profile at Google